Yaships settled in Jiangsu Green Building Convention and Exhibition Center
Views: 122 Author: Site Editor Publish Time: 2021-05-08 Origin: Site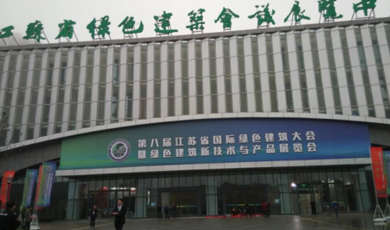 In the morning of Nov25, the opening ceremony for Jiangsu New Technology of Green Building was held in Wujin Green Building District by Jiangsu Housing and Construction Office, Changzhou Municipal Government and Development Center of National Housing and Construction Department.
The theme of the convention is "To promote green building, to develop green building industry".
It is known that Green Building Industry is the main to developing ecological civilization, urban and rural development. Yaships settled in Wujin Pavilion as the only one lighting enterprise, representing the highest achievements in Green Lighting and Environmental Lighting Industry.
It is reported that Yaships is everywhere when prepare to establish Green Building District, and Yaships brand LED lighting fixtures is widely used in many roads, squares, and buildings. Yaships is deserved to enter into the exhibition.